CNC Router With Vacuum Table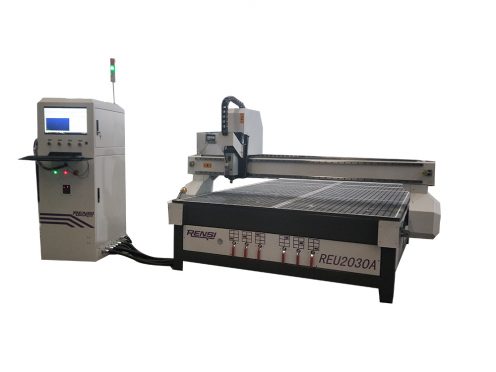 Features of CNC Router With Cacuum Table:
Our economical vacuum table REU900A, REU1312A, REU1325A, REU1530A and REU2030A CNC routers are engineered and built to fit your application as well as your budget. Our economical vacuum table CNC routers are available in large and small table configurations and are capable of handling a wide variety of milling, drilling, contouring, boring, shaping, grooving, routing and engraving projects. Applications for these CNC routers include: cut out letters, inlays, and ADA and 2.5-D and 3D signs; cabinets, furnitures, store fixtures and other woodworking and plastic POP projects; control panels; and plastic fabrication and machining. All of our CNC routers are built to be rugged, dependable and are backed with superior customer support.
Our economical vacuum table CNC routers are with high – performance and low price. The quality of every CNC router is excellent. Every CNC router carries a full year warranty and our great technical team support! You will find out many advantages after you have used our CNC router.  If you are a small and middle shop our economical vacuum CNC router is a best choice for you. Our goal is offer you more and cost you less!
Suitable for wood, plastic and aluminium milling and especially for solid wood doors, decorative plates, furnitures, cabinets and other engraving process.
Perfect CNC router for 3D models.
We have lots of customers in Scandinavia using our CNC routers for various jobs.
Vacuum table, rack and pinion, stepper motors.
Advanced structure design, high- strength steel and durable, but at a very economical price.
 Gantry dual-motor drive make sure the movement fast and smooth.
Italy spindle with low failure rate and high strength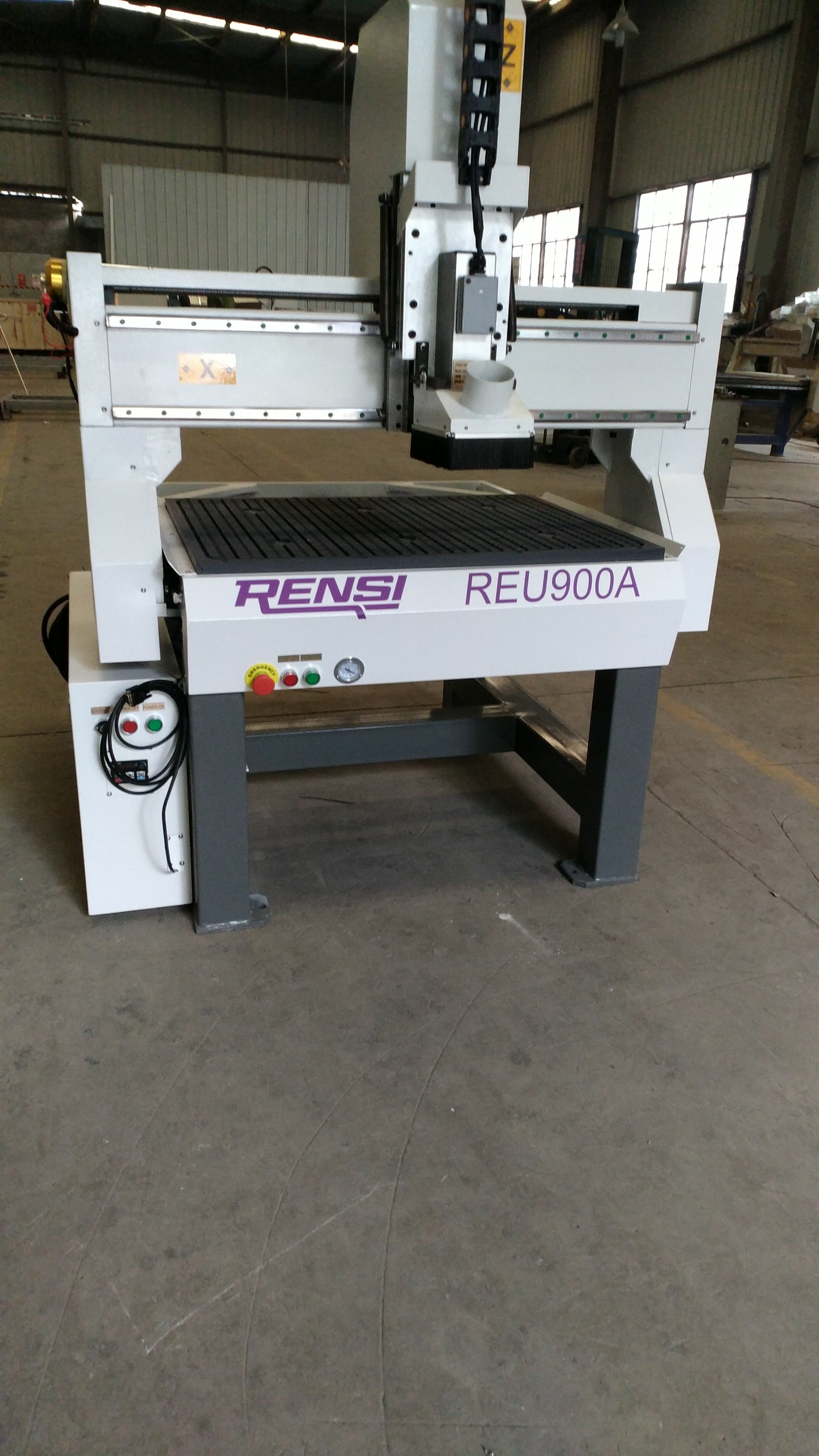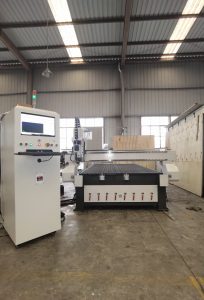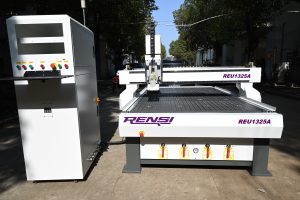 Tekniset tiedot
Item
REU900A
REU1312A
REU1325A
REU1530A
REU2030A
Working size (X,Y)
900×700
1200×1200
1300×2500
1500×3000
2000×3000
Table to gantry
200mm
Z travel height
150mm
180mm
Table
Vacuum table
Spindle
1.5kW spindle
Italy 6Kw HSD/5.6Kw Elte
Spindle speed
24000 RPM
18000RPM
Inverter
Delte Inverter
Motor
Stepper Motors
Transmission
Ball screw and Square Linear Guide in all axis, Coupling in Z
Rack&Pinion, Linear Guide in X & Y;

Ball Screw and Coupling in Z

Controller
Ncstudio PM95A with Lambda
Voltage
220v/single phase/50Hz; Vacuum pump with 380V/three phases/50Hz
380V/three phases/50Hz
Weight
385KGS
800KGS
1000KGS
1200KGS
1400KGS
Videot