Kreon Measuring Arm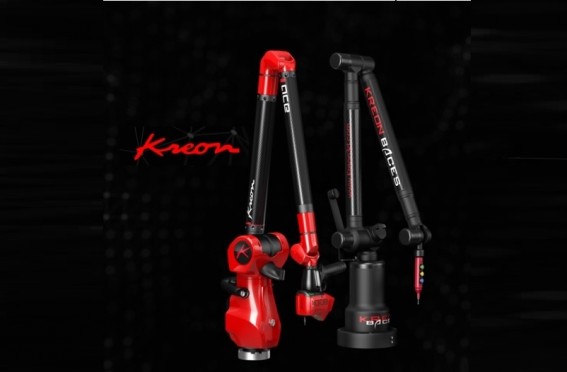 Kreon is a French manufacturer whose main product is a portable measuring machine, more specifically a measuring arm. Kreon has 25 years of experience in manufacturing 3D-scanners, pioneers of the 90's. Kreon has a worldwide sales network and is particularly well-known for high-quality, technologically advanced products.
Ace

measuring arm

, portable measuring device
The 6-axis and 7-axis arms have been developed using innovative technology and high-quality materials. Their contemporary design makes them capable and good looking. In addition, both ACE models, both 6-axis and 7-axis, can be used with Kreon scanners.

Both Ace 6 and Ace 7 measuring arm, portable measuring machine:
Ready for Creon scanner and touch probe
Temperature compensation
Built-in battery
Internal counterweight
Wireless connection with PC
Renishaw compatible interface for both scanners and touch probe
Automatic probe detection, no need to calibrate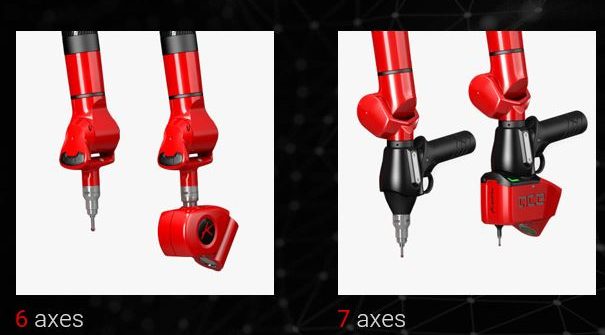 The Kreon arms have internal calibration and the architecture of the structure is based on the use of carbon fiber and aircraft aluminum, something that makes the structure extremely lightweight and sturdy.
Arms are used for measurements, checks, reverse engineering, 3D printing, etc.

What is Kreon
Technical know-how
For more than 25 years, Creon has been developing advanced technologies and producing high-quality 3D scanning systems. We monitor and calibrate the assembly process of our products at all stages. We are committed to providing our customers with solutions to minimize risk
Improvement and innovation
Customer feedback helps us improve our performance. We pay attention to your evolving needs. Do you work in the automotive, aerospace, education or other industries. We respond to our customers' challenges with superior and superior systems.
Measuring arms on Wikipediasta